UpSolution Core
In Impreza version 6.1 main functionality was moved into a separate plugin, called "UpSolution Core".
This is a requirement of Envato Market based on WordPress development practices.
Now Impreza itself doesn't have any functions except the output of WordPress basic pages. The main functionality is located in UpSolution Core plugin.
How to install the plugin #
When you install Impreza version 6.1 or higher, you'll see the relevant notification on all admin pages. Go to Impreza > Addons page and install and activate UpSolution Core: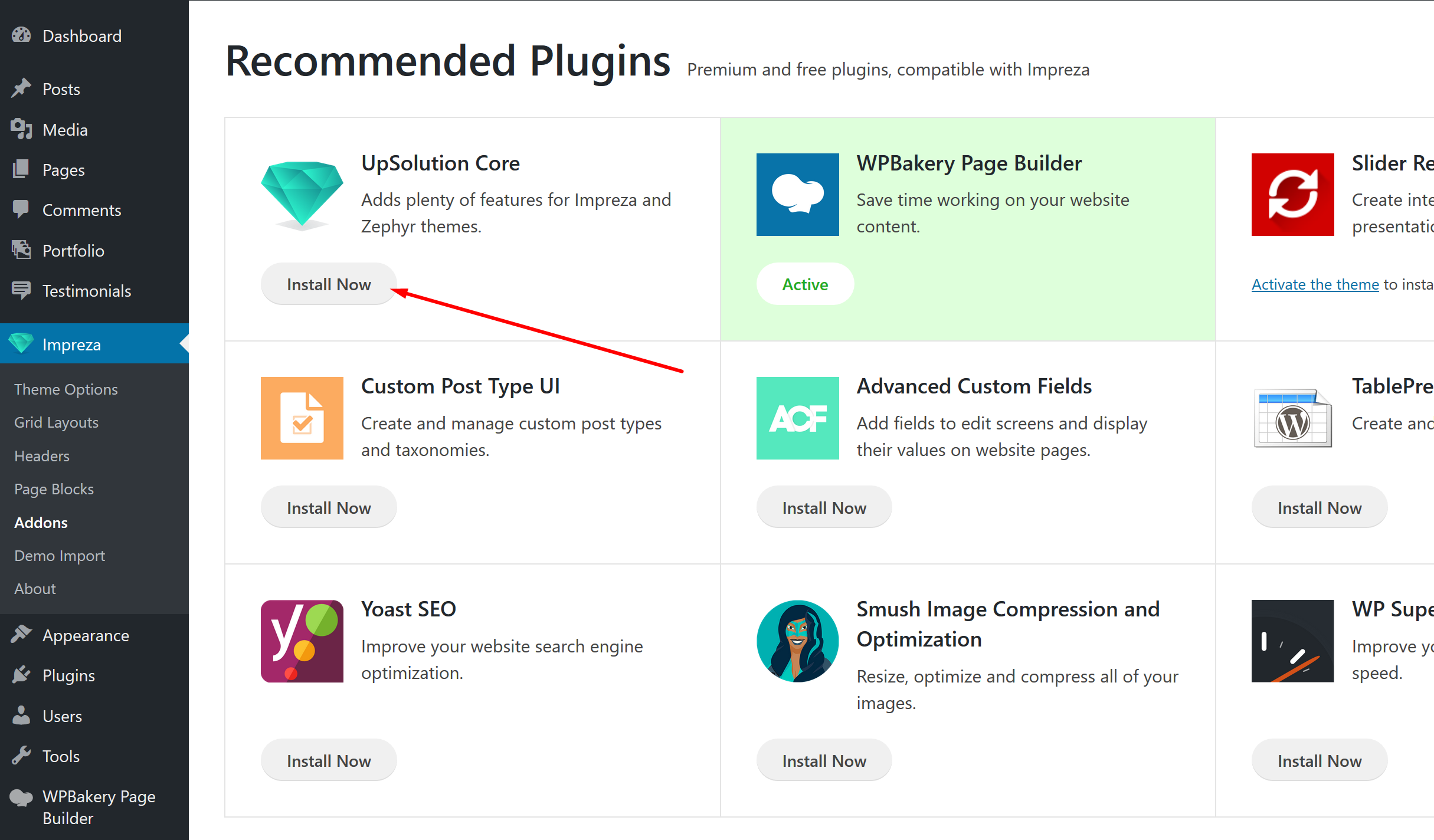 After that Impreza will work as before.
Useful to know #
Impreza 6.1 includes a fallback for the case when you update the theme without installing UpSolution Core, so your site will be displayed correctly. That fallback will be removed in the next theme updates.
UpSolution Core plugin is bundled inside the theme directory as a ZIP. You don't need Impreza license activation to install and use the plugin.
Now Header Builder functionality is part of UpSolution Core plugin. You don't need a separate "Header Builder" plugin anymore, so you can safely delete it.
UpSolution Core plugin will be updated along with Impreza.
Changelog #
6.3.1 - fixed appearance of Sidebar, which is set for certain pages via Page Layout box
6.3 - see Impreza 6.3 changes
6.2.3 - see Impreza 6.2.2 changes
6.2.2 - fixes and improvements for Zephyr 6.0 version
6.2.1 - see Impreza 6.2.1 changes
6.2 - see Impreza 6.2 changes
6.1.3 - fixed "Extra class" option in Button shortcodes
6.1.2 - see Impreza 6.1.2 changes
6.1.1 - see Impreza 6.1.1 changes
6.1 - the initial release