WPBakery Page Builder
Updated 1 year 1 month ago
WPBakery Page Builder is bundled into the theme, so you don't need to buy it separately. This premium plugin allows to add and manage elements in the easy and visual way.
Impreza theme slightly modifies the original WPBakery Page Builder. Because of that, some settings or elements of the plugin may differ from the original version. Read the 10th question at FAQ page.
To use a page builder just click on the "Backend Editor" button when editing a page:

How to enable WPBakery Page Builder for the portfolio, posts, products, and page blocks? #
To activate the WPBakery Page Builder for the Portfolio Items, Posts or Products go to WPBakery Page Builder > Role Manager and select the corresponding checkboxes there: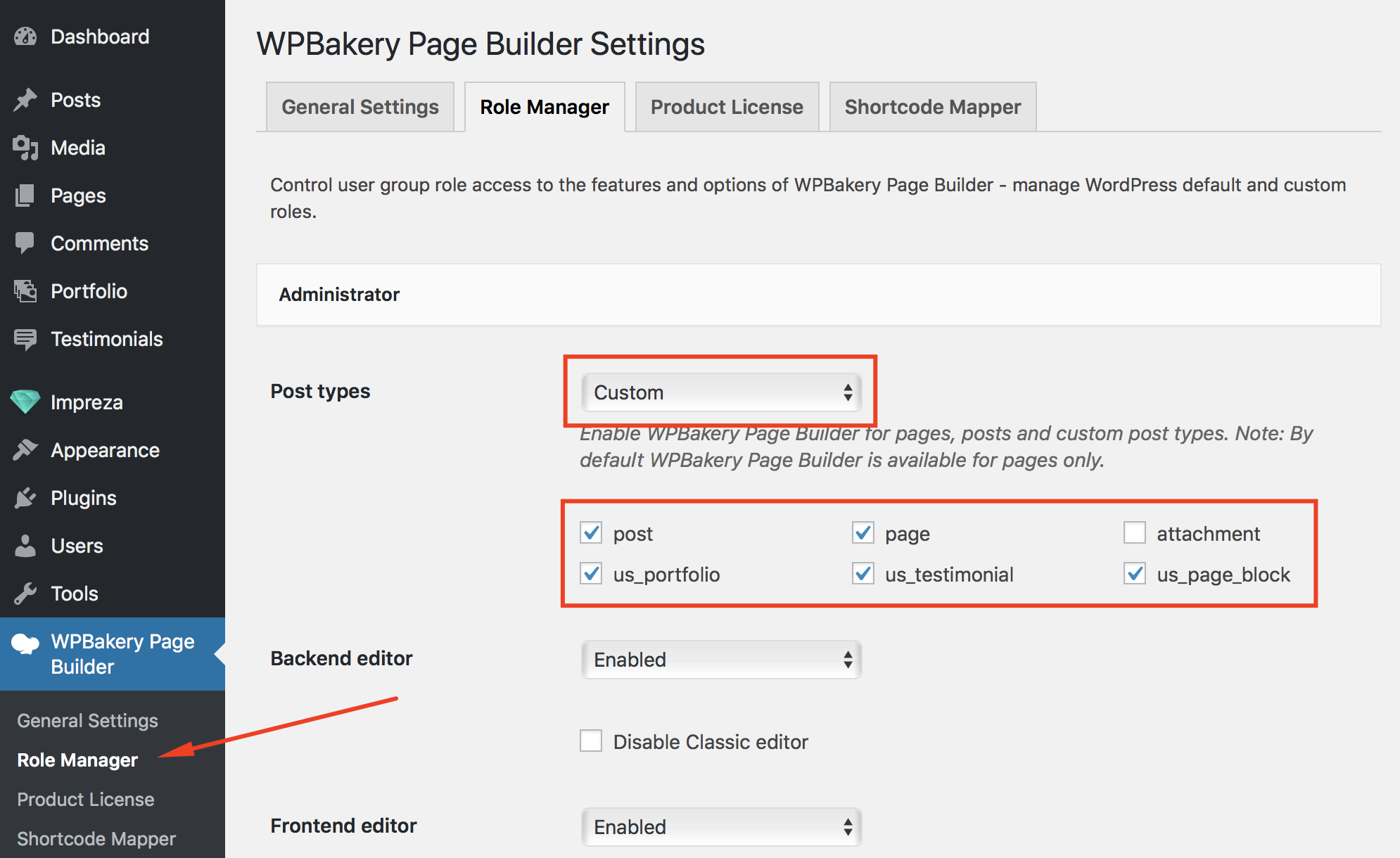 How to enable missing content elements? #
Some of content elements which comes with WPBakery Builder are disabled by default. Check the screenshot with those elements: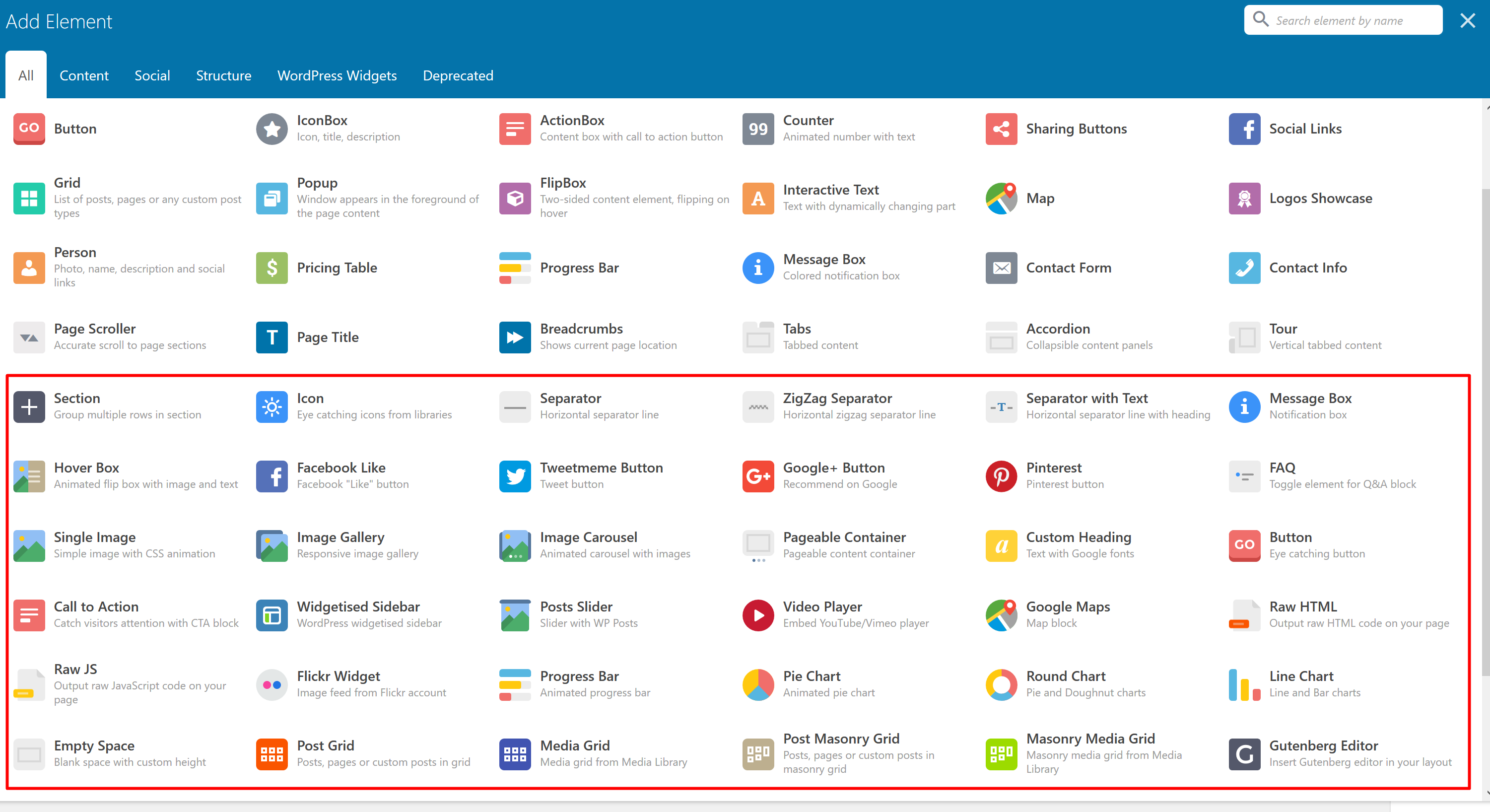 You can enable them on Impreza > Theme Options > Advanced by turning off the switch:

Extra features of WPBakery Page Builder will reduce your website load speed and performance. Also, some of WPBakery elements could be not fully supported by Impreza and not styled properly.