WPBakery Page Builder
Updated 8 months ago
WPBakery Page Builder is bundled into the theme, so you don't need to buy it separately. This premium plugin allows to build layout of your website pages.
To use a page builder just click on the "Backend Editor" button when editing a page:

Do I need the WPBakery Page Builder to create/edit content with Impreza? #
The WPBakery plugin is not required. You can use our Live Builder to build all website pages. These two builders are made to be interchangeable. I.e. page created in one of the builders can be edited just fine in the other.
How to activate WPBakery Page Builder? #
You don't need to activate the WPBakery, it works with Impreza by default as bundled addon. You just need to activate the Impreza in order to receive the WPBakery updates.
How to enable WPBakery Page Builder for the portfolio, posts, products, and page blocks? #
To activate the WPBakery Page Builder for the Portfolio Items, Posts or Products go to WPBakery Page Builder > Role Manager and select the corresponding checkboxes there: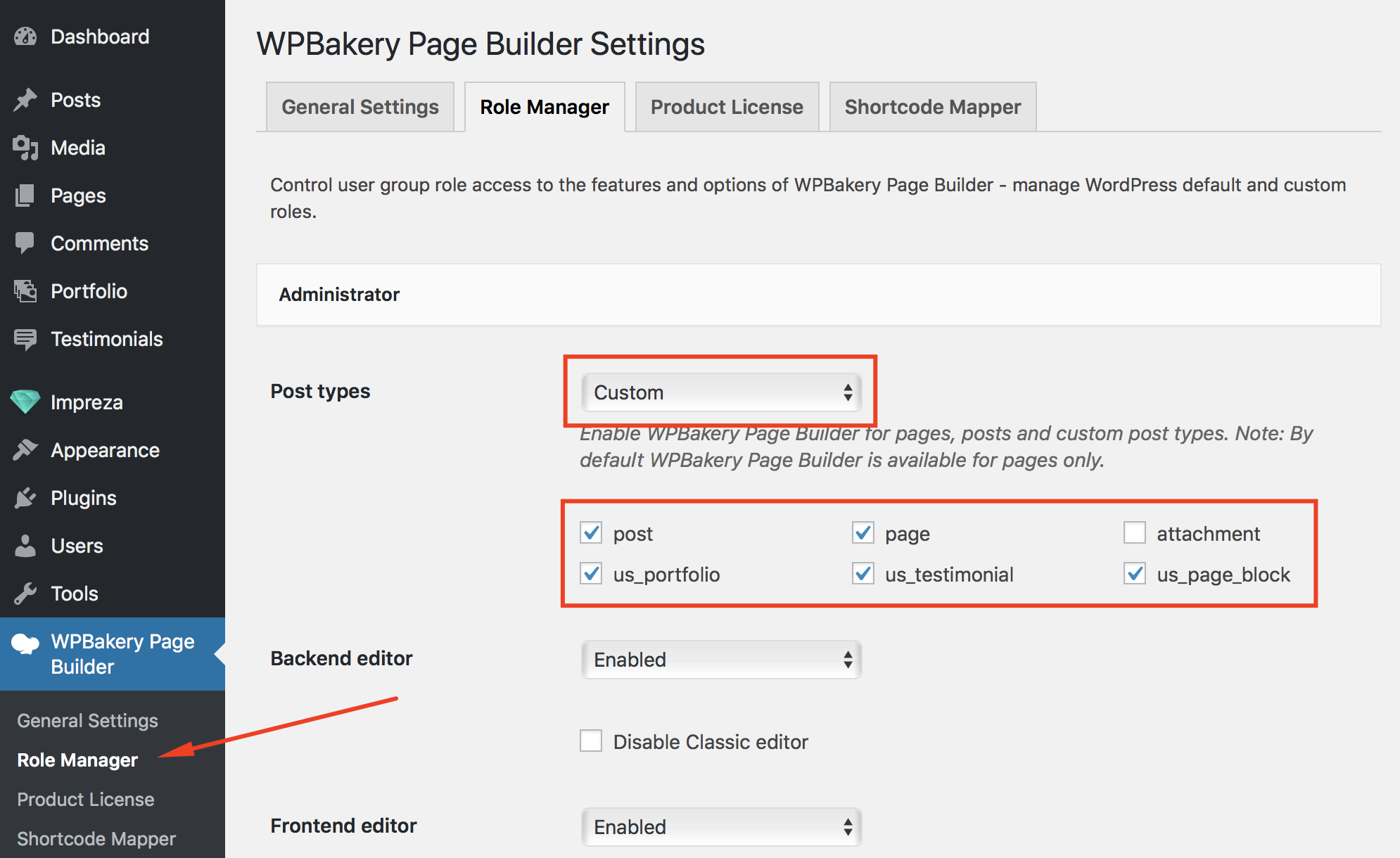 Can I use standalone WPBakery Page Builder, with all its features? # #
First of all, you need to know that there is no difference between:
WPBakery Page Builder archive, which is bundled with Impreza.
WPBakery Page Builder archive, which is downloaded from the CodeCanyon site.
They are absolutely identical.
But Impreza slightly changes the original plugin functionality due to performance and compatibility reasons, specifically the theme:
Adds own options and removes non-compatible options for some elements such as Row and Column.
Disables some original content elements which are similar to the theme elements.
Disables Grid Builder and related content elements (Media Grid, Post Grid, Media Masonry Grid, Masonry Post Grid).
Modifies WPBakery Page Builder interface for better user experience.
If you want to enable the 2nd and 3rd points from the list above then navigate to Theme Options > Advanced Settings > Website Performance and turn off the "Disable extra features of WPBakery Page Builder" option.
How to enable missing content elements? #
Extra features of WPBakery Page Builder will reduce your website load speed and performance. Also, some of WPBakery elements could be not fully supported by Impreza and not styled properly.
Some of content elements which comes with WPBakery Builder are disabled by default. Check the screenshot with those elements: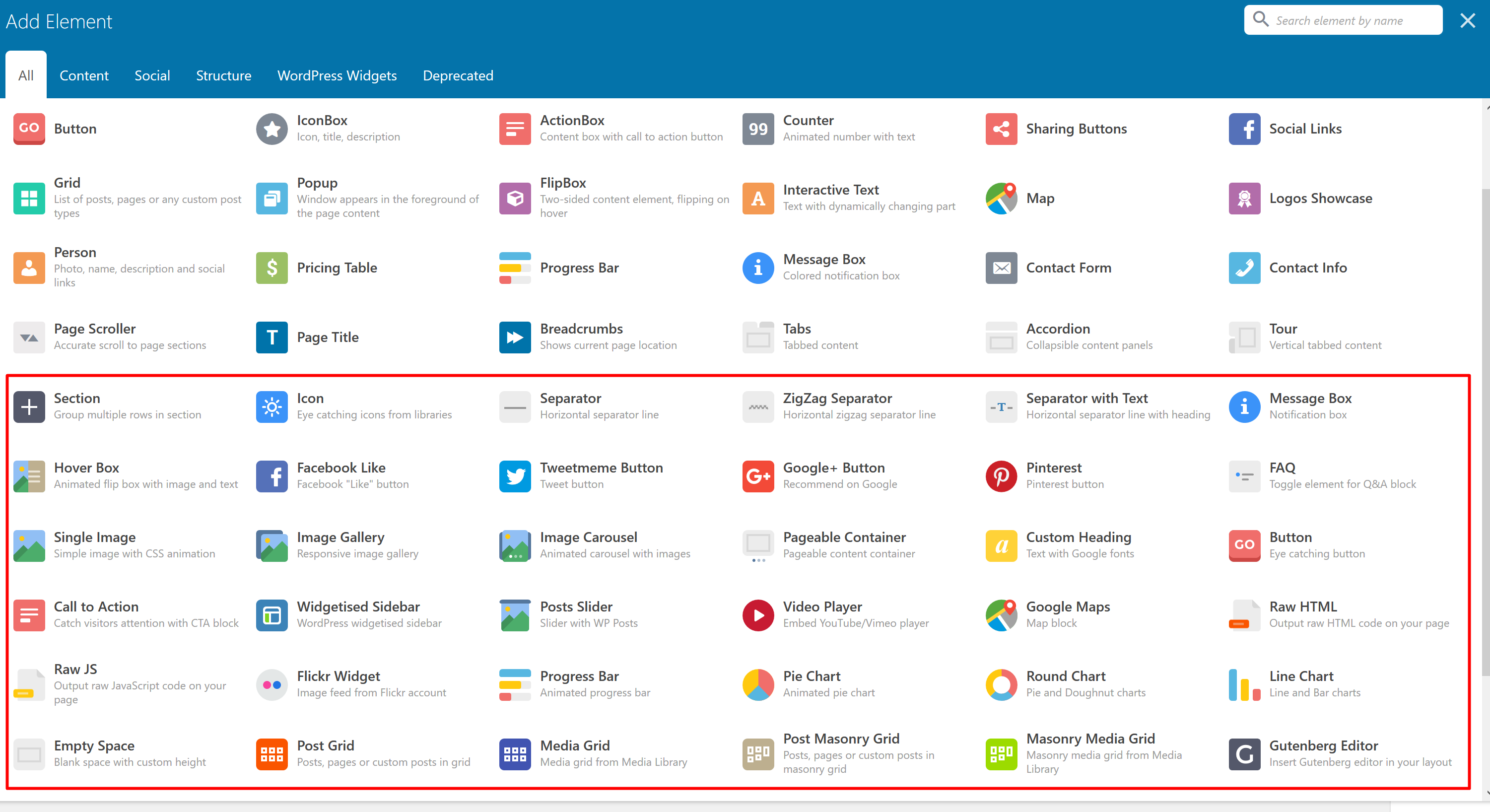 You can enable them on Impreza > Theme Options > Advanced by turning off the "Disable extra features of WPBakery Page Builder" switch: