Icons
Updated 9 months ago
Impreza comes with entire Font Awesome 5 icons and Material icons integrated, you can use them in content elements, header elements, grid layouts and in any other cases as part of a text on all Impreza-based sites.
Font Awesome 5 #
Impeza doesn't include Font Awesome 6 icons
Impreza has built-in Font Awesome 5 PRO icons, which include:
additional hundreds of icons
4 styles including Duotone style of all icons
You're able to use Font Awesome 5 PRO icons for free on every site built with Impreza theme. For several sites you need to buy several Impreza regular licenses regarding Envato.
Material icons #
Material icons web font icons created by Google to follow Material Design trends.
Applying icons #
Impreza theme elements have a special-designed control to set an icon.
Select 1 of 5 icon styles, find the suitable icon on the relevant list, copy needed icon name and paste it into the field, after that you'll see the icon preview:
Show used icons #
In Impreza we implemented the ability to show all icons used on your website. Go to Theme Options > Icons and click the "Show used icons". It will parse your public website pages and show the icons, which are used in the theme elements. When hovering an icon, you'll see a list of pages (Headers, Grid Layouts, Content templates, Page Blocks), that used that icon. Click will move you to editing this page.
Green icons in the Font Awesome Solid set indicate that icons are located in a fallback font.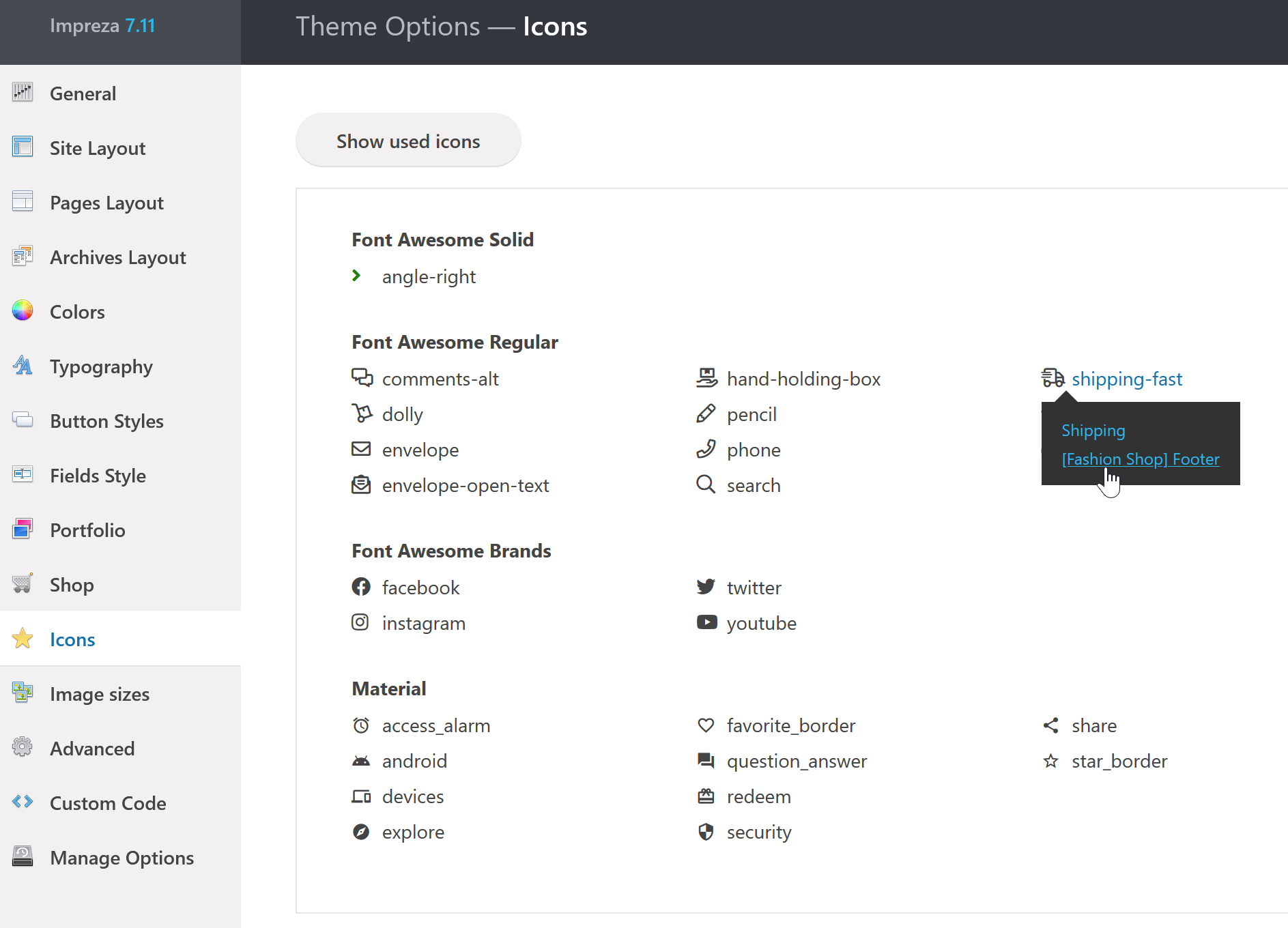 Icon Sets #
In Impreza you can manage Icon Sets. Every Icon Set may have the following values:
Default. Loads the relevant font files (woff and woff2) with all available icons on pages where at least one relevant icon is used.
Custom. Loads custom font file (woff or woff2) instead of default on pages where at least one relevant icon is used.
None. Disables the loading relevant font files and removes the set in the icon selection of elements settings.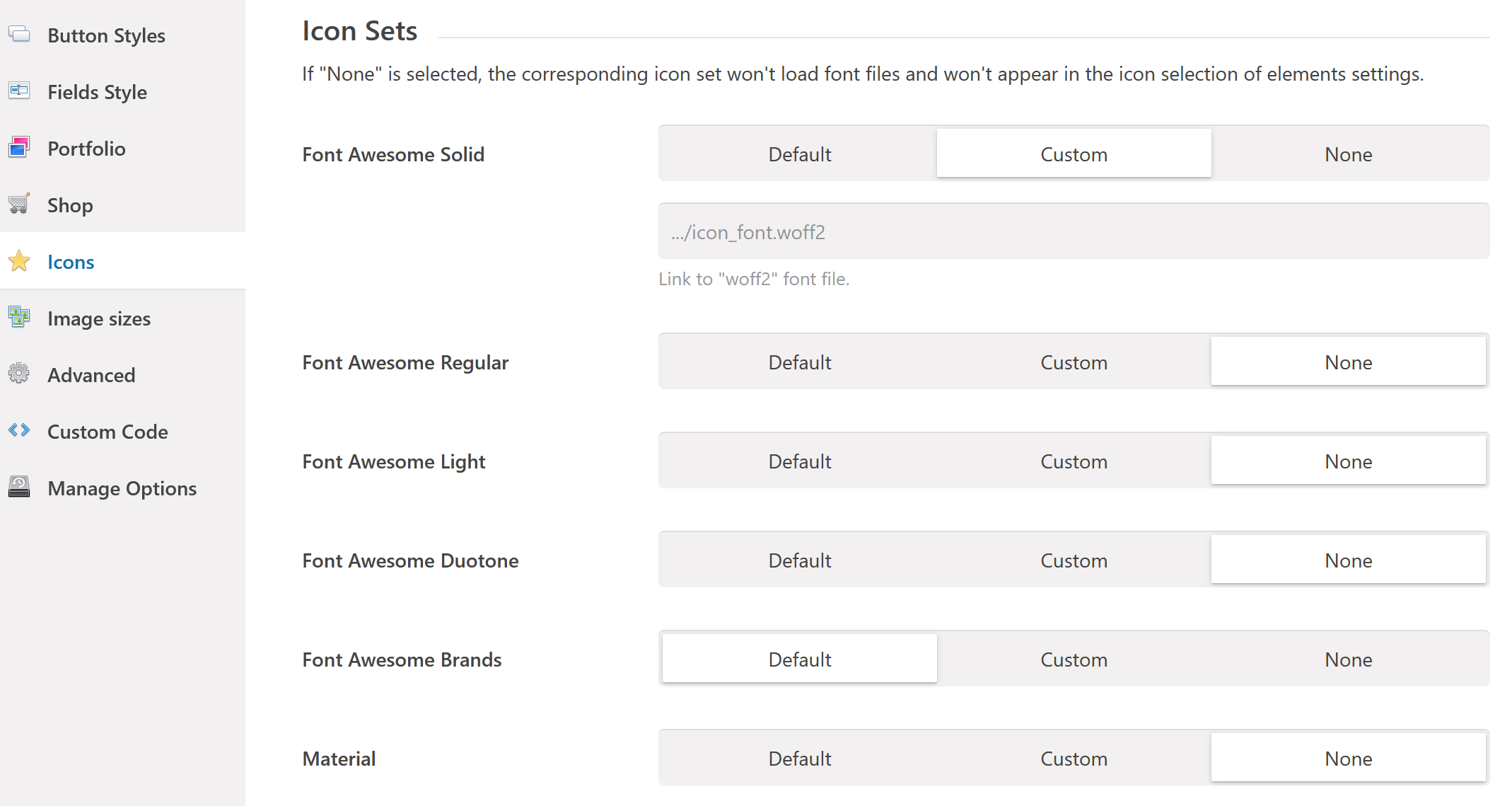 Fallback icon font #
When Font Awesome Solid, Regular, Light sets are NOT Default, then light-weight (5 KB) fallback font will be loaded to show theme UI icons (like prev/next arrows), which are not shown in "Show used icons" list. The fallback font contains the following icons: