Manage Options
Updated 3 years ago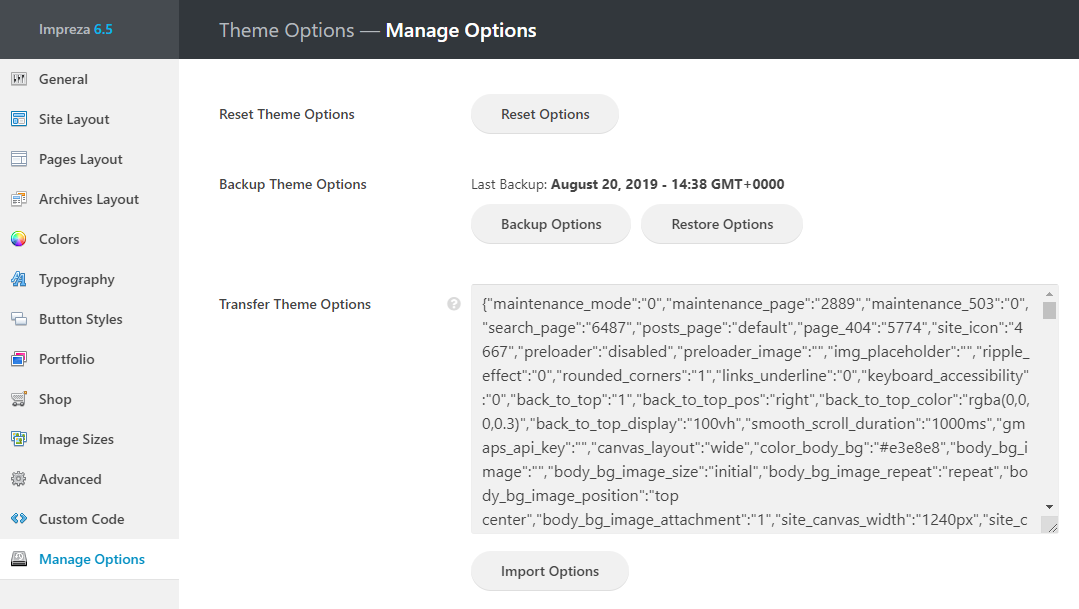 Reset Theme Options #
You can reset all Theme Options by clicking on the Reset button, be careful while resetting them, you won't be able to restore them if you didn't make a backup.
Backup Theme Options #
Run a backup of your existing Theme Options, use before applying any changes to your Theme Options or before resetting them, in other cases, we recommend making full site backups.
Transfer Theme Options #
Select all the code in the text area (by pressing CTRL + A on your a keyboard), copy it, and insert this copied code into another site, or you can save it as a text file. Note that it only works on the same Impreza versions.