Addons
Updated 8 months ago
Addon is a WordPress plugin which greatly increases possibilities of Impreza. All addons are available for free including their future updates (if you are using them within the Impreza). At the moment Impreza comes with the following premium plugins:
To see available addons go to the Impreza > Addons page in your admin dashboard: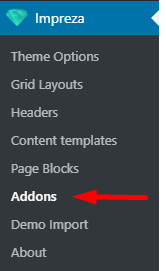 How to install addons? #
There are two ways to install addons:
1. Fast one-click installation #
Go to Impreza > Addons page (see the image above) and click "Install Now" button. That's all!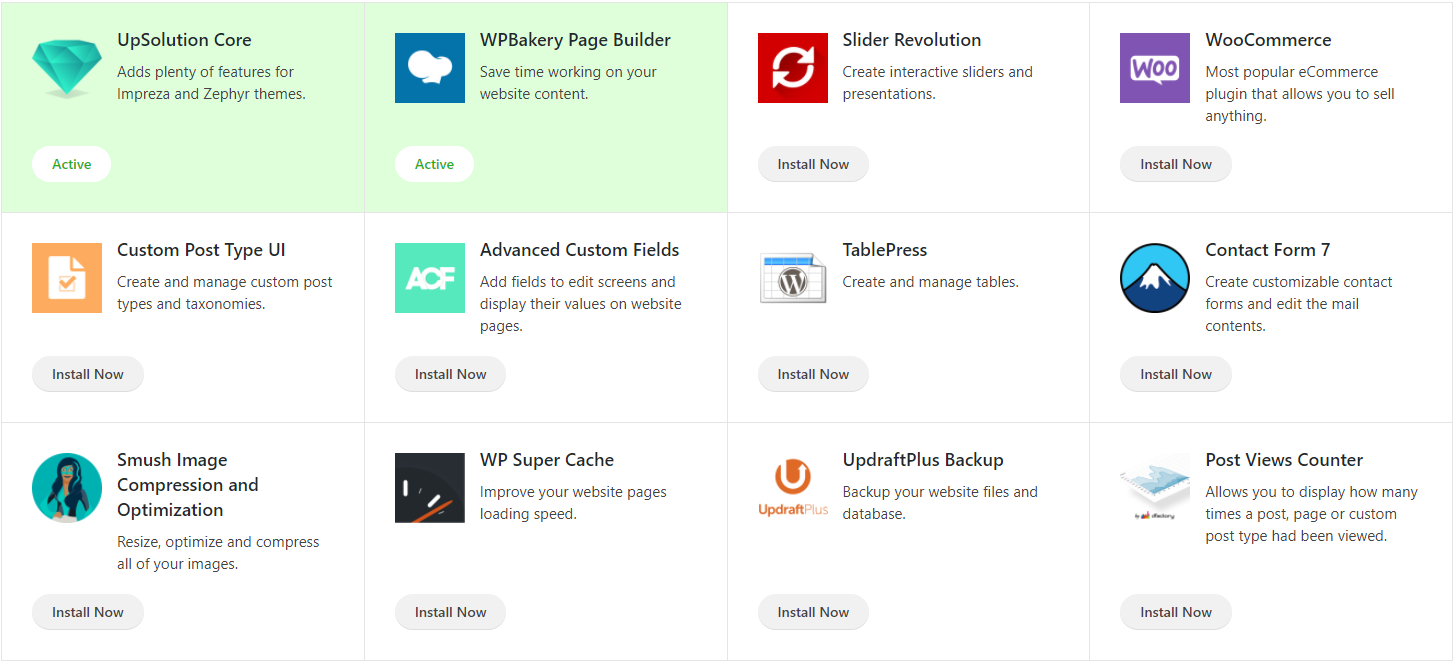 Note that some addons can be locked, in that case, you need to activate your theme to unlock them.
2. Manual Installation #
In case you don't want to activate your Impreza theme, you can install addons manually via uploading plugin archive. To download needed archives just go to ThemeForest, find Impreza theme in the list, click on 'Download' button and click "All files & documentation". Extract downloaded archives and find needed plugin archive within "Addons" subfolder.

How to update addons? #
There are two ways to update addons:
1. Fast one-click update #
If you activated your theme you be able to see default WordPress notifications about available new versions of addons (when they will be available on our servers):
In this case, go to the Plugins page, find highlighted plugins, which should be updated, and click the "Update now" link:

2. Manual update #
To update addons manually follow these steps:
Deactivate and delete the relevant plugin on the Plugins admin page
Download the latest version of the plugin from the ThemeForest site, read Manual Installation section.
Go to the Plugins > Add New admin page, click the "Upload Plugin" button and upload the ZIP file from the previous step.
Click the "Activate" link after installing the plugin.