Shop settings
Updated 7 months ago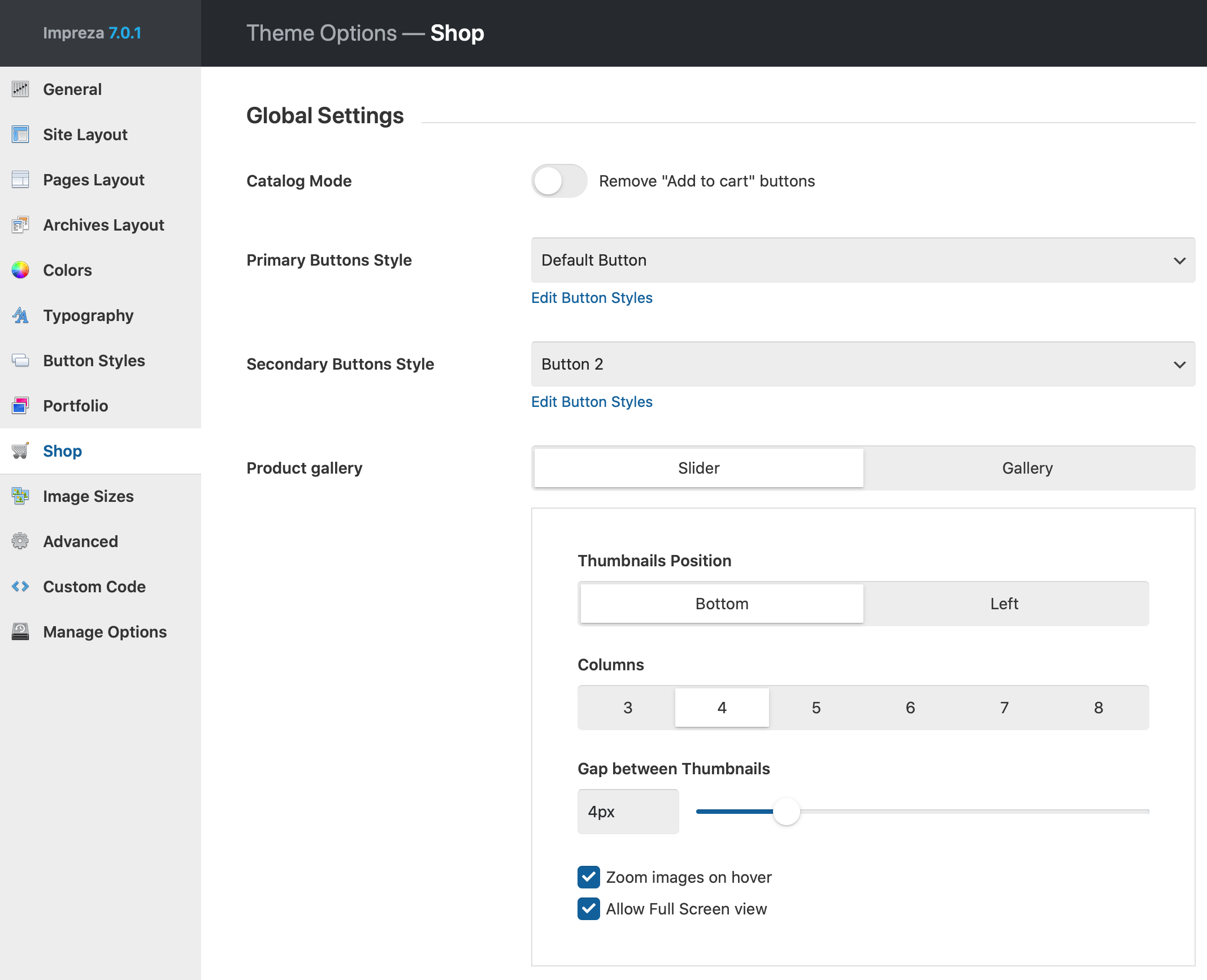 Catalog Mode #
Turn on this option to disable the ability to buy products via removing "Add to Cart" buttons on all site pages.
Primary Buttons Style #
This style will be applied to the "Add to Cart" buttons
Secondary Buttons Style #
This style will be applied to secondary buttons such as "Apply Coupon", "Update Cart" etc
Product gallery #
Slider is a default WooCommerce layout 
Gallery is a modern layout, images appear under each other
Cart Page #
Select the appearance of page blocks on Cart page:
Standard is pertinent for languages with long words (like German).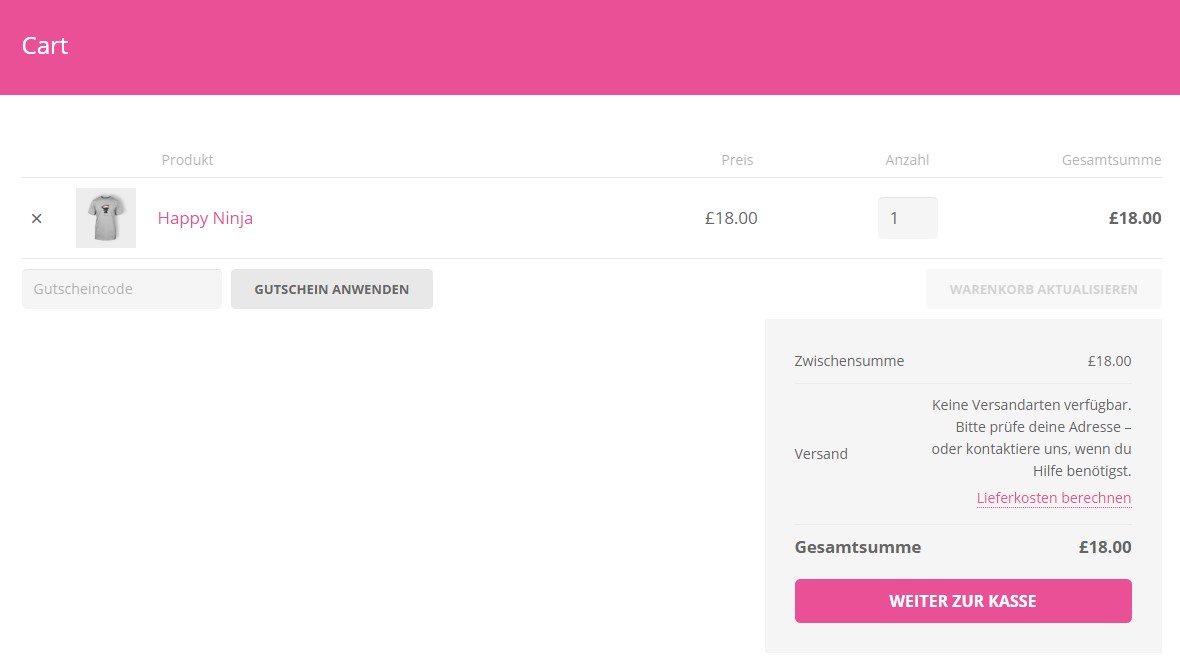 Compact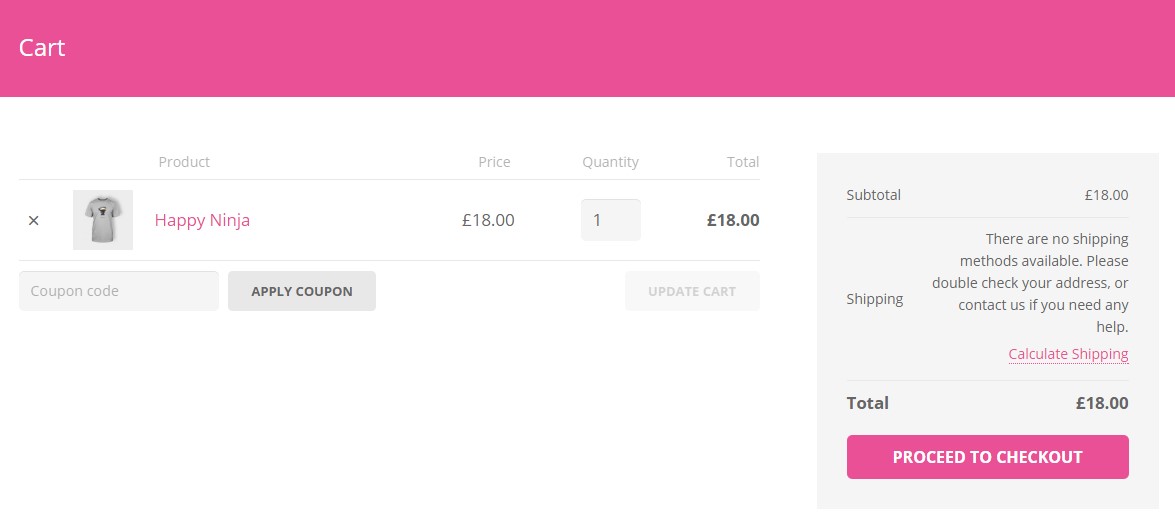 How to apply a custom layout to a Shop or Category Page? #
Create a Grid Layout under Impreza > Grid Layouts
Create a Page Block under Impreza > Page Blocks
Populate the Page Block with the desired elements
And add the created Grid Layout via Grid element of WPBakery Page Builder to the Page Block, also set this Grid to show Current query
Assign this Page Block as a Content template to Shop or Category page
Use Product data element with the next settings, in custom Content Templates to bring hidden WooCommerce features.