Grid Element
Updated 1 year 2 months ago
Grid content element allows to display a list of items (images, pages, portfolio pages, testimonials, products, custom post types and even terms of taxonomies) with customizable appearance. It's related to Grid Layouts.
Grid element is available on every page via Backend/Frontend Editor: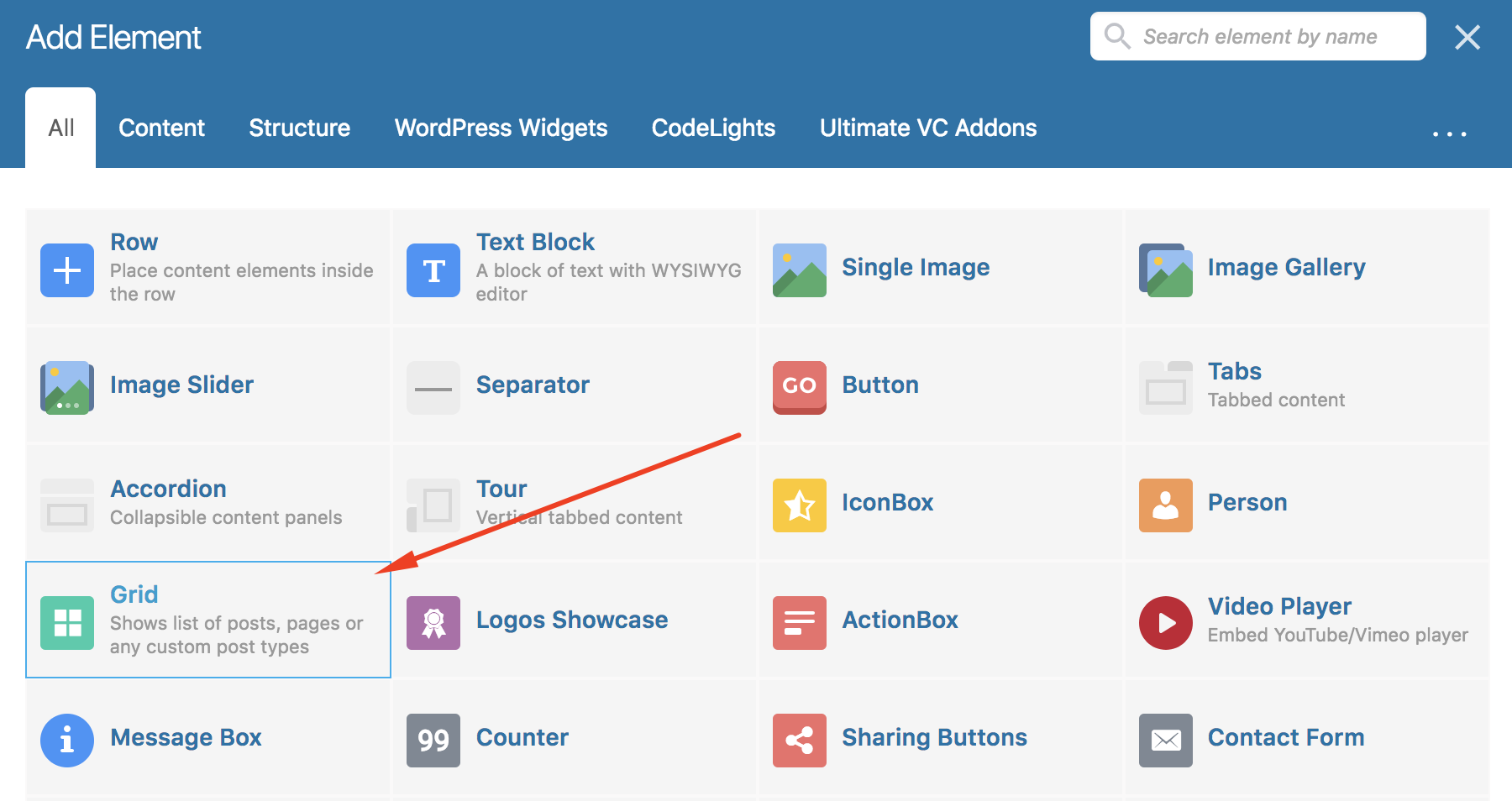 Once an element is added, you can change its settings like any other content element of WPBakery Page Builder.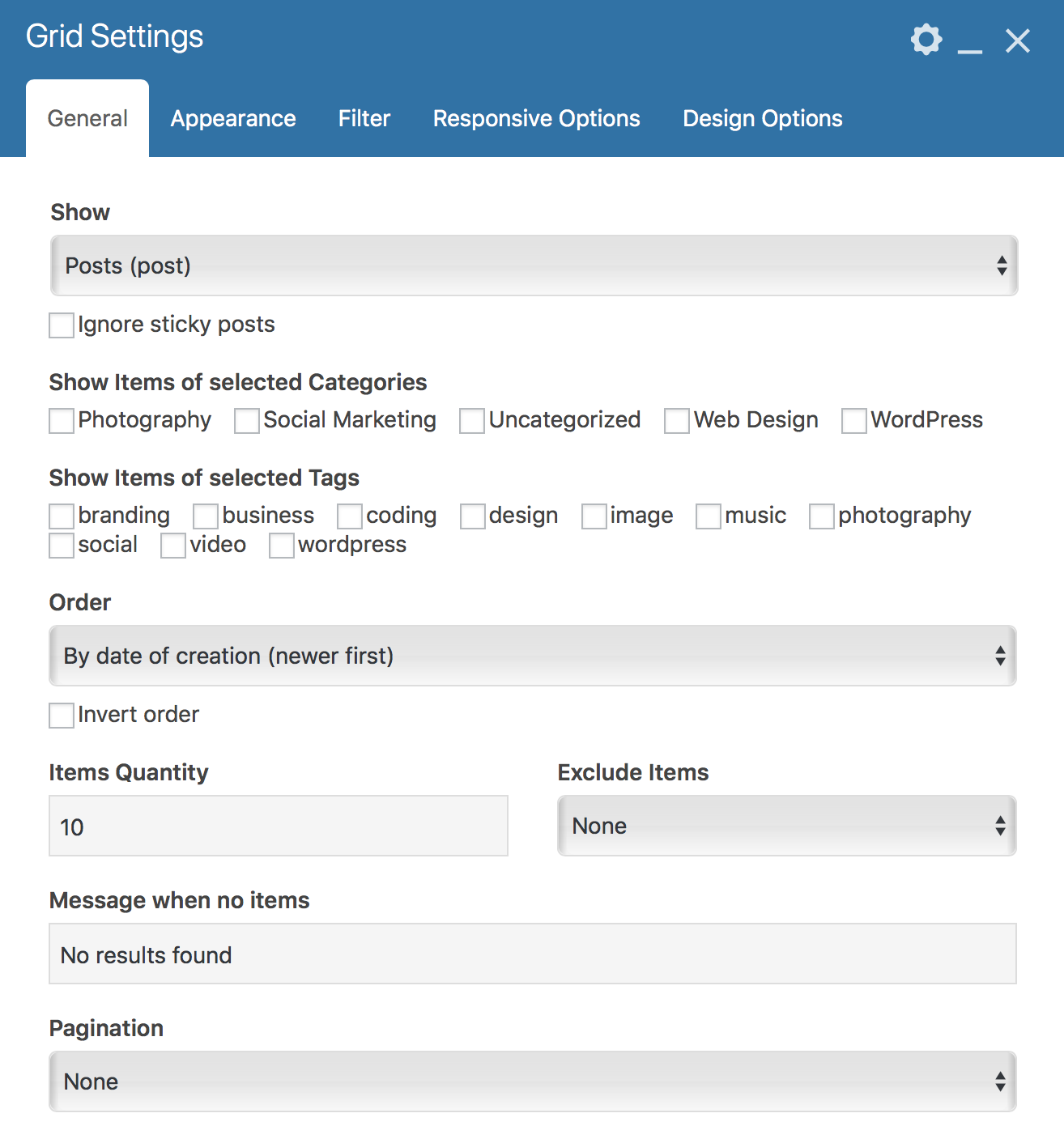 Go to the Appearance tab to select the desired Grid Layout. You can override Post Image Size and Post Title Size (set in Grid Layout) for the current Grid via relevant settings. To open grid items in a popup apply an Overriding Link.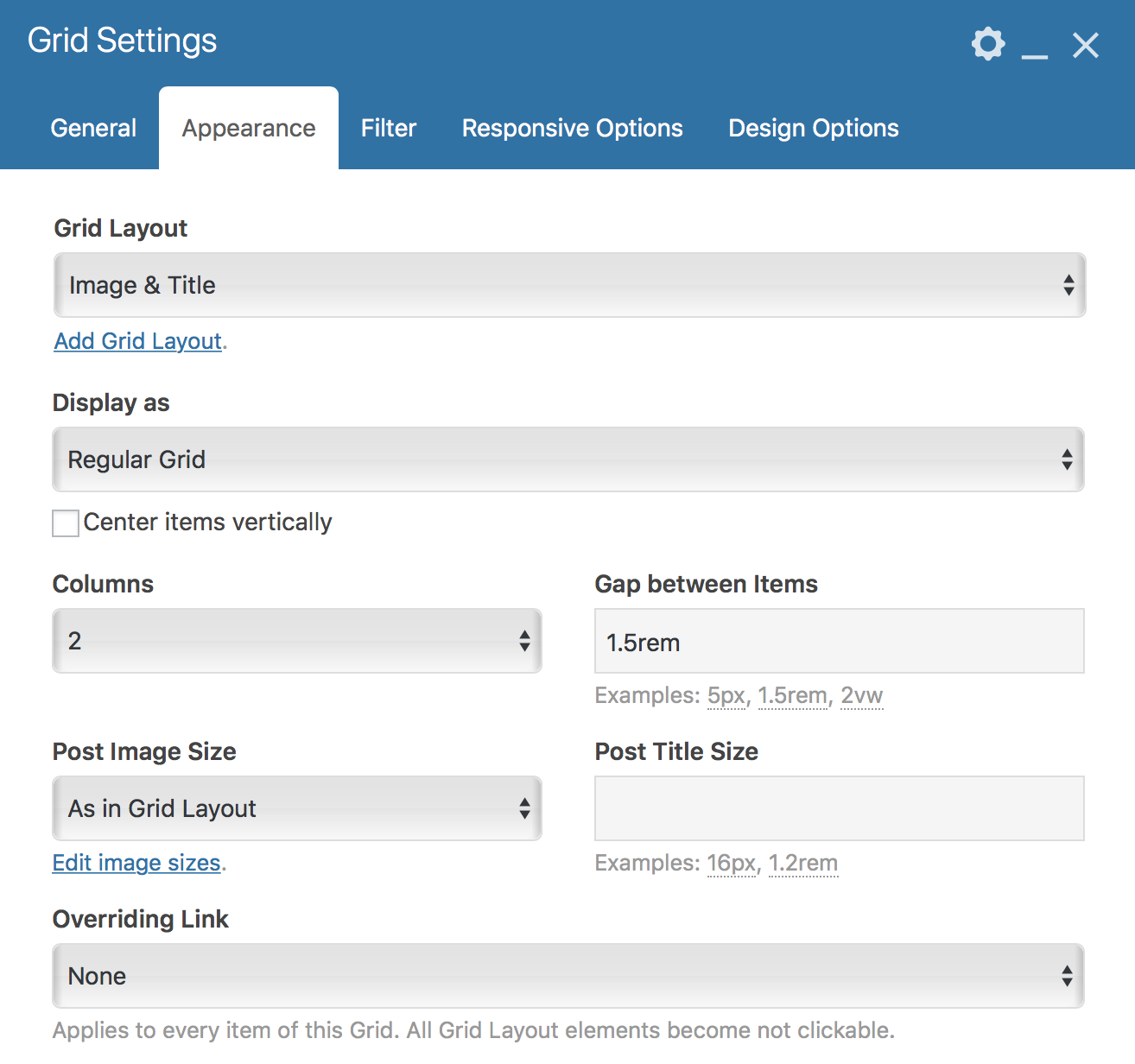 Go to the Filter tab to enable items filtering by category. At the moment filtering is available only by category for Posts, Portfolio Pages, Testimonials.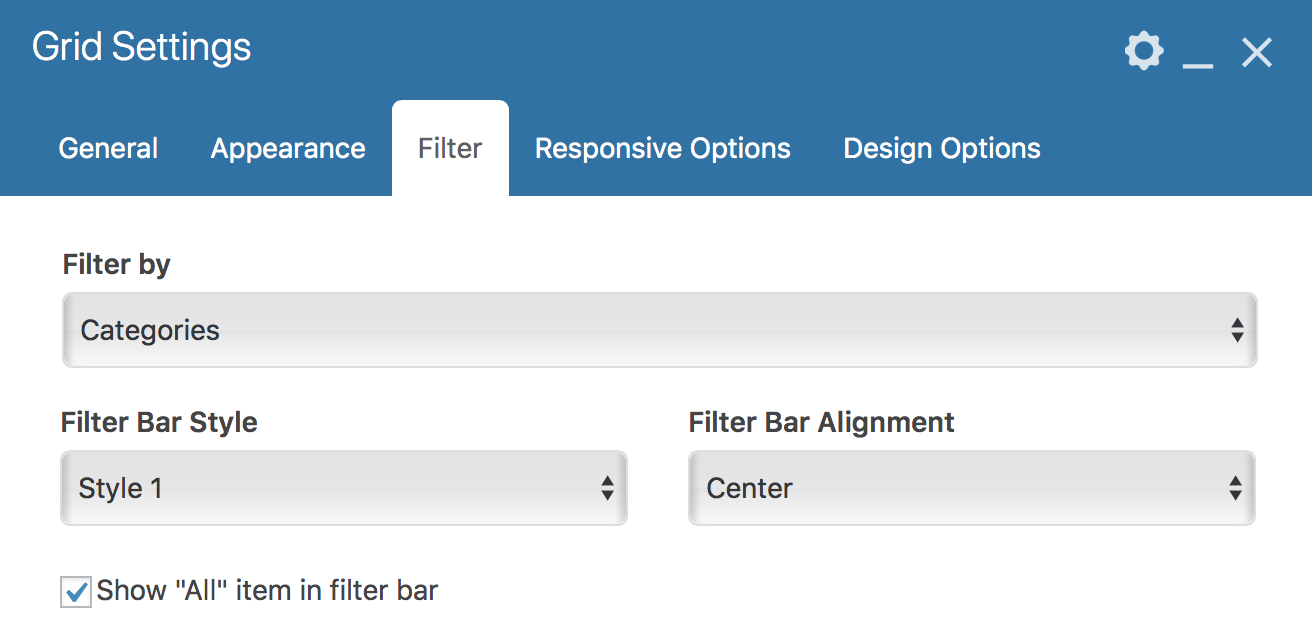 Go to the Responsive Options tab to adjust the grid behavior depending on the screen width: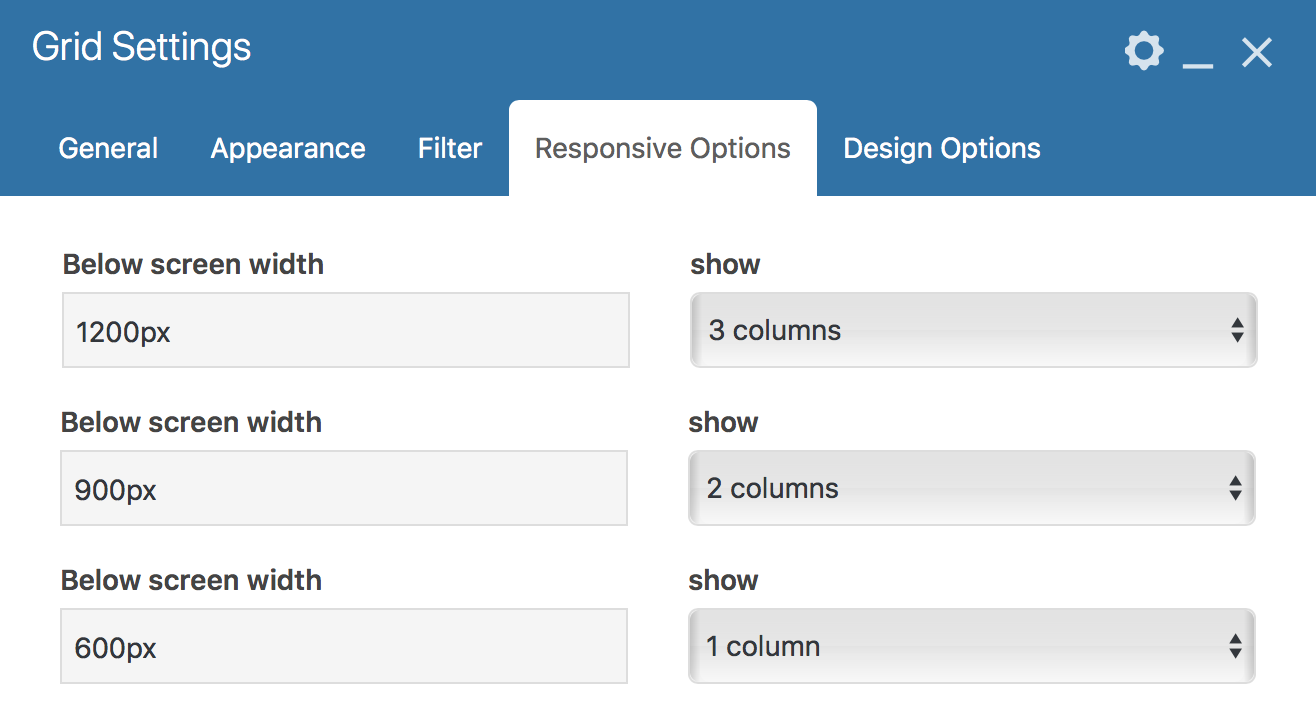 Hot to make it rotate like a Carousel? #
Use separate Carousel element of WPBakery Page Builder: