Row Background Video
Updated 2 months 1 week ago
Start with clicking the Row/Section to open its settings in the toolbar.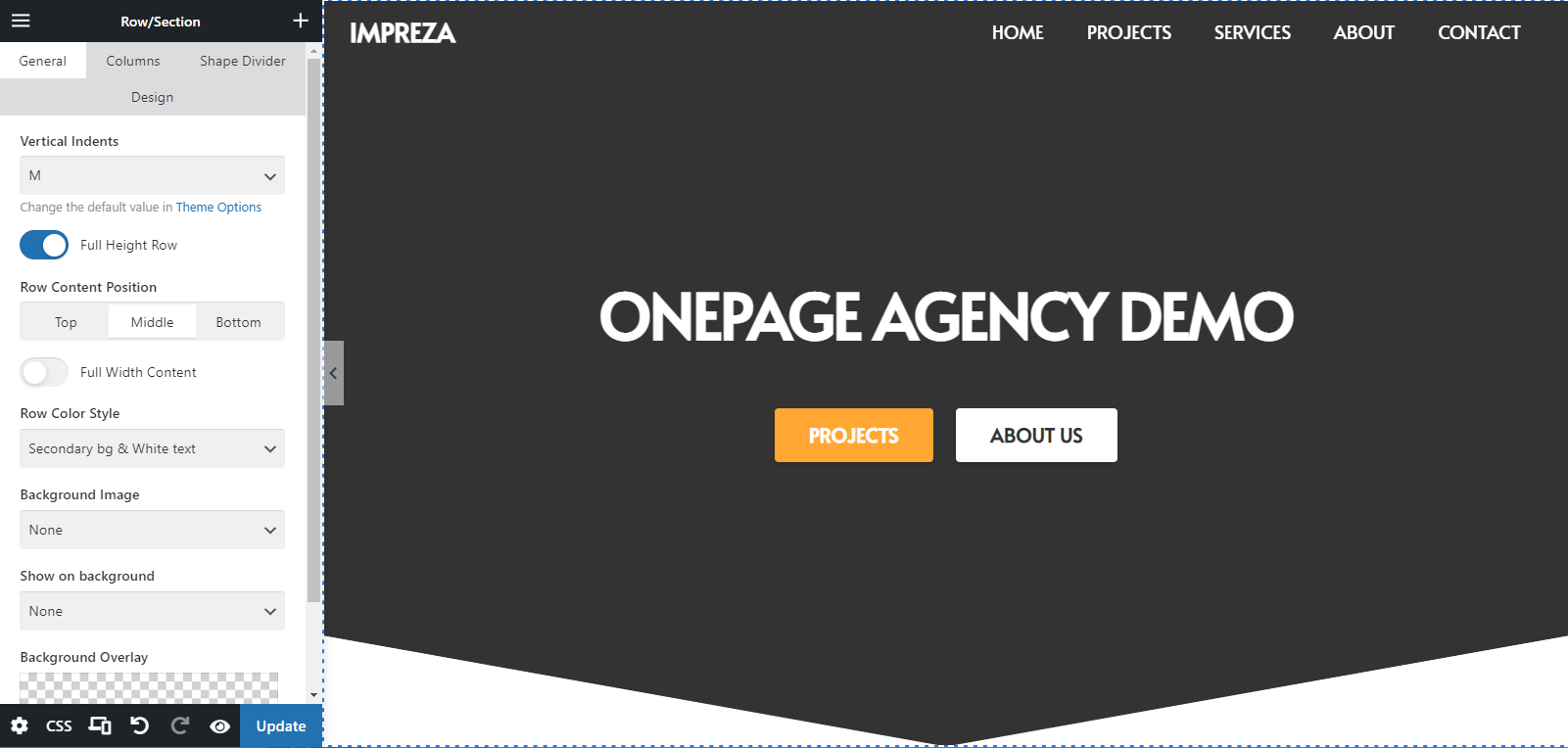 Find the "Show on background" dropdown list, pick the "Video" option for it, and specify the needed link.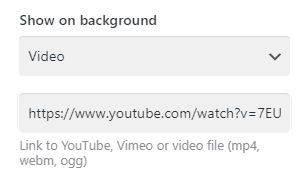 If the link is valid, Live Builder will render a video preview image as the background of your row.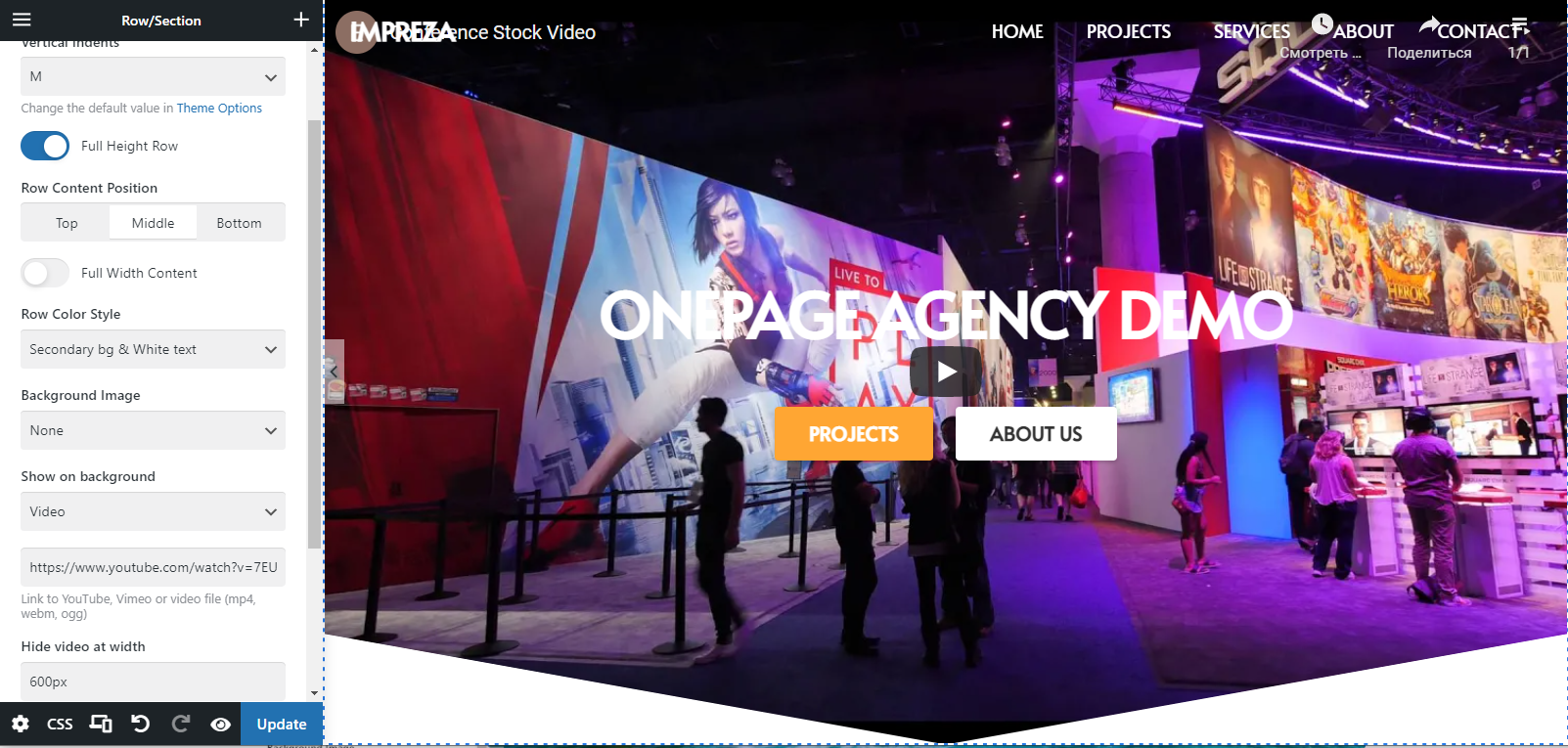 When using video or image background for the row with text, as a rule of thumb, it's better to add a semi-transparent overlay. It improves the contrast between the background and content.  
To add an overlay to your Row, scroll its settings down to the "Background Overlay" option, and specify the needed color. You can use the custom color or color variable from the dropdown list.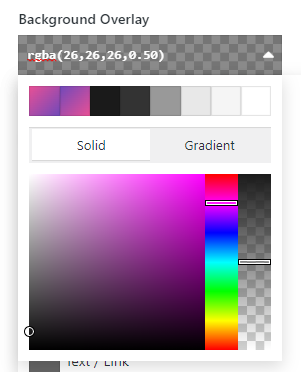 Once finished editing, click the "Update" button at the bottom to save changes.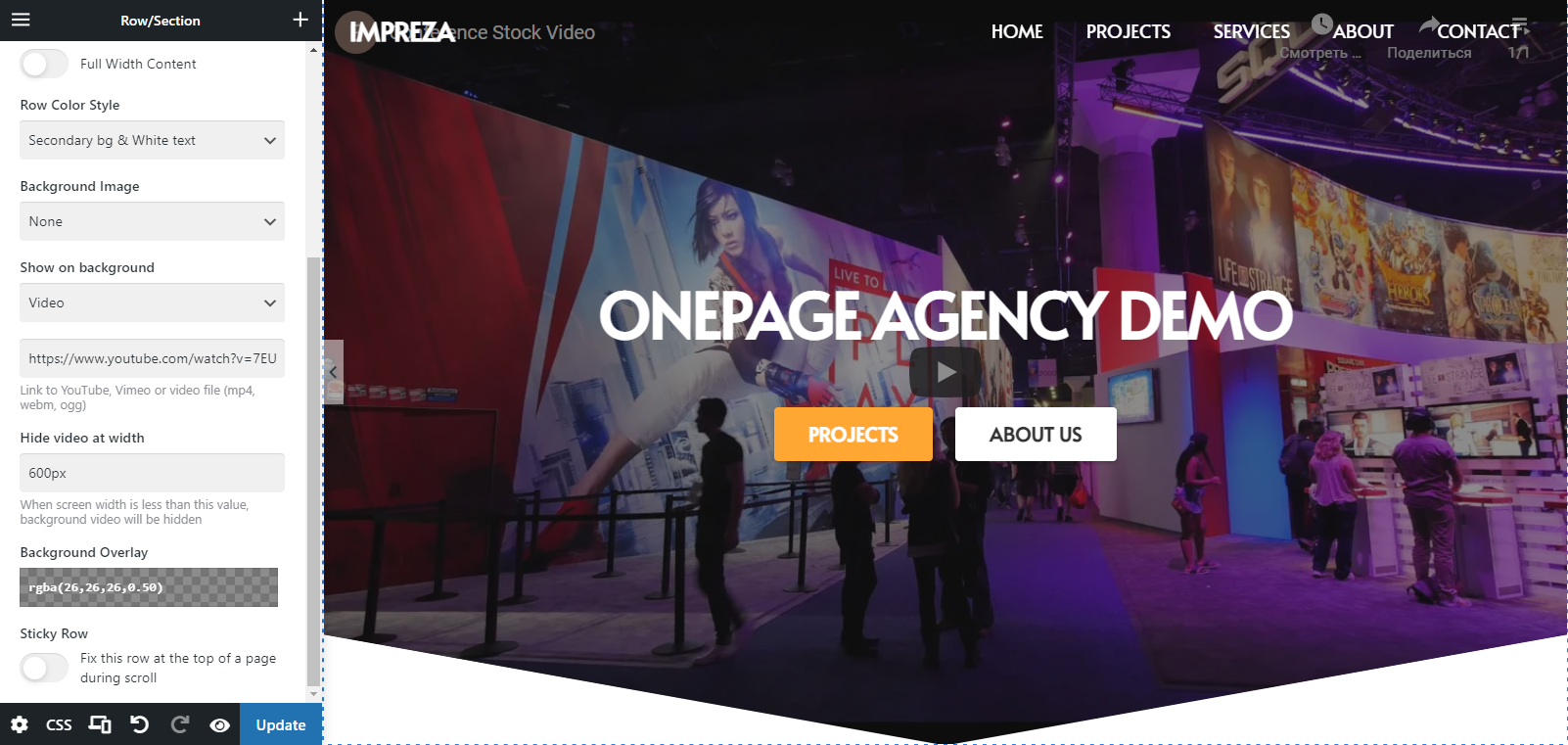 Now you can open your page to see the video background running. It will run automatically and will repeat itself in a loop.